Can you have change without doubt? I don't think so.

"When in doubt, choose change." Lily Leung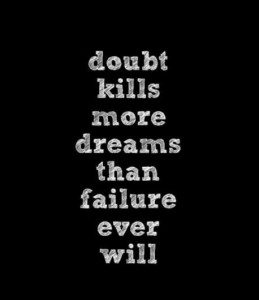 With life changes come many doubts. I hear voices in my head that tell me that I am going to regret these changes. "What is wrong with your life?" I am reminded.
The truth is I have a good life. I have a wonderful husband, great kids, a respected job, but I can't help feeling displaced with my profession. It is necessary for me to say goodbye to my career as an educator, so that I can grow in other forms. I am very grateful for the wonderful experiences that I have had with my students throughout the years! I hope that I taught and inspired them well, because they have definitely
impacted and inspired me.
I want to assure you, that I know exactly what you may be feeling. I am fearful of my future and have many doubts, yet I can't help but be excited for this new chapter in my life. I may not know with certainty my destiny, but something inside my soul knows it's going to be in exceptional! If we stay still and quiet down, we all know. Yes, there will be challenges that I will face, but I know they are necessary for me to grow. My dreams of inspiring doubting souls will not be deferred, and yours should not be
either!
Deep inside me, I know this change is necessary and that I will I persevere. I can not I stay where I am, because if I do I will regret it for ever! It is time to live our dreams and kill all doubt, so we may become. It is natural to have doubts but necessary to IGNORE them. I hope you have doubt free week that will result in a doubt free life! See you next Monday bright and early! Take care and remember Believe. Change. Become.